Does anybody know what time zone we are in?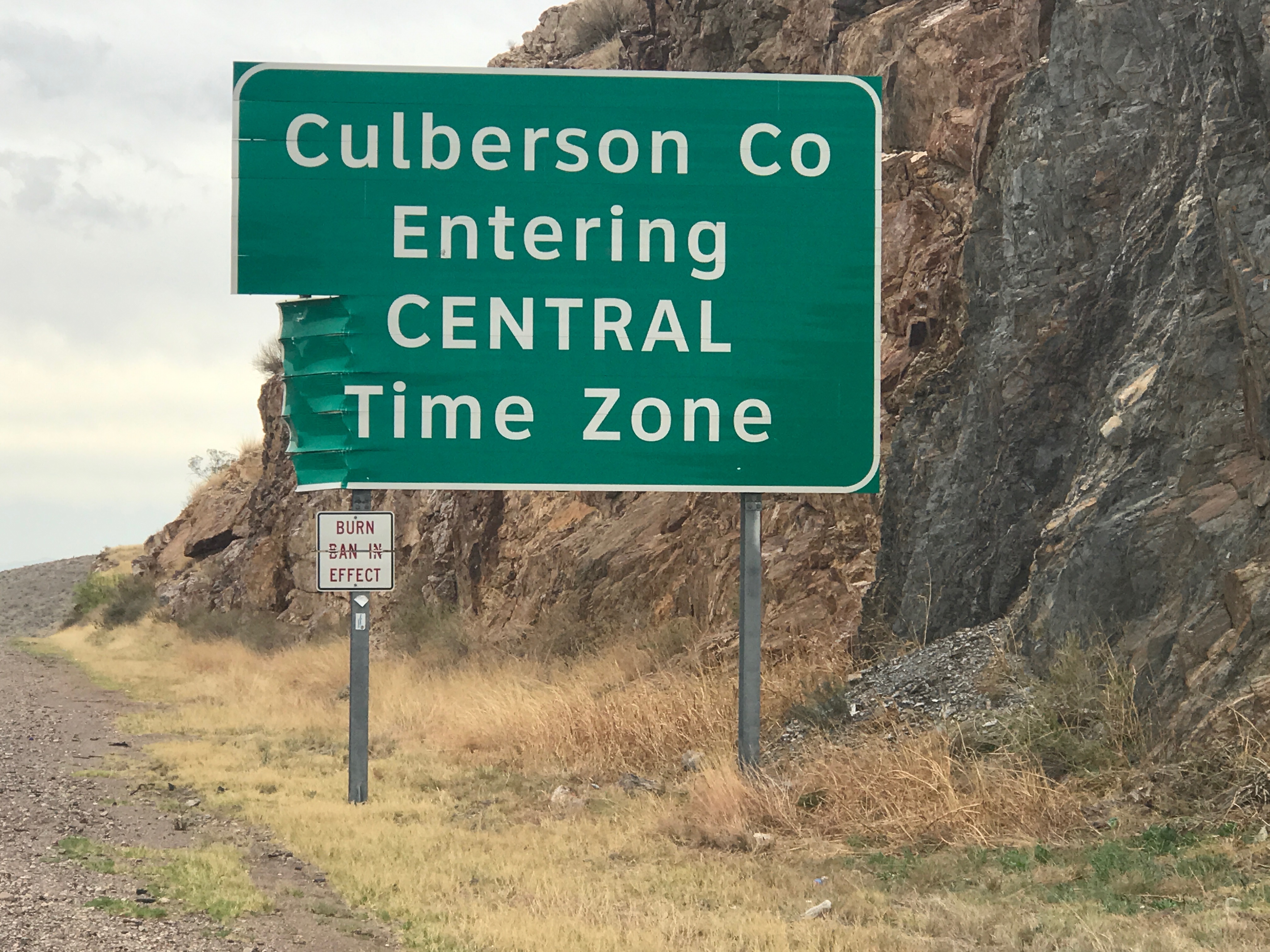 Humor. As the days grind on, I'm trying to find the humor. Something to smile at, anything. Last week it was time changes.
So here's the set up. We stayed in Kingston, New Mexico at a off the beaten path lodge/B&B. Town population 30 people, dogs and llamas extra. They don't serve breakfast until 8 a.m. So we were getting a late start. Already a stressor as the schedule called for 87.9 miles. Not a ton of elevation gain, but we had climbed over Emory pass (with headwinds and swirling wind gusts up to 60 mph) the day before so we were all a little toasted.
At the morning map meeting our trustworthy guide said that day, in addition to 87 miles we were changing time into Central time, losing an hour. Not that we doubted her, but there was no internet to verify. No cell service either. Well, ok, you could stand in the middle of the street, or you could sit on the stone wall right across from the lodge at the edge of the other side of the street.
I'd looked a couple of days earlier so I knew that two counties in Texas, El Paso and Hedspeth, are the only ones on Mountain time. If you look at a map, they stick out straight west. But I had no idea when or where we crossed out of Hedspeth county.
We all freaked out, if there is anything with twenty women on a tour together, there is drama. We worried that we were going to get in to the hotel at 7 p.m. Dinner was scheduled at a restaurant because of the long day.
As we bike along, we worry that we won't get there before the restaurant closes. Food is always our immediate concern. And we know we have to turn around and get up the next day and bike to El Paso, Texas, another 60 miles. We wonder why they would schedule an 87 mile day on the day with the time change. I keep reminding myself that the sun is going to set after the same number of daylight hours.
So 40 or 60 miles into the day, drama spent, at a SAG stop, the guide confessed. She was wrong, the time change is the next day. We laughed and biked on.
As we arrived we checked in at the van and marked our names off. Each day our daily communications are posted on a chalk board on the door of the van about when and where we meet. The dinner instructions: 6 p.m. (Central Time) Dinner. And the debate was off and running again. Are we in Mountain time? Are we in Central?
Half of the rider's phones had switched to Central. Half are on Mountain. No one knows what time it really is. And yes, the Chicago verse started going through my head, "Does anybody really know what time it is?"
And then the note on the van for breakfast said, Breakfast 8 a.m. (Mountain). Dinner on Mountain time, Breakfast in Central time.
Along the way to Sierra Blanca we finally crossed into Central time. Drama free.