Tomorrow is the BIG DAY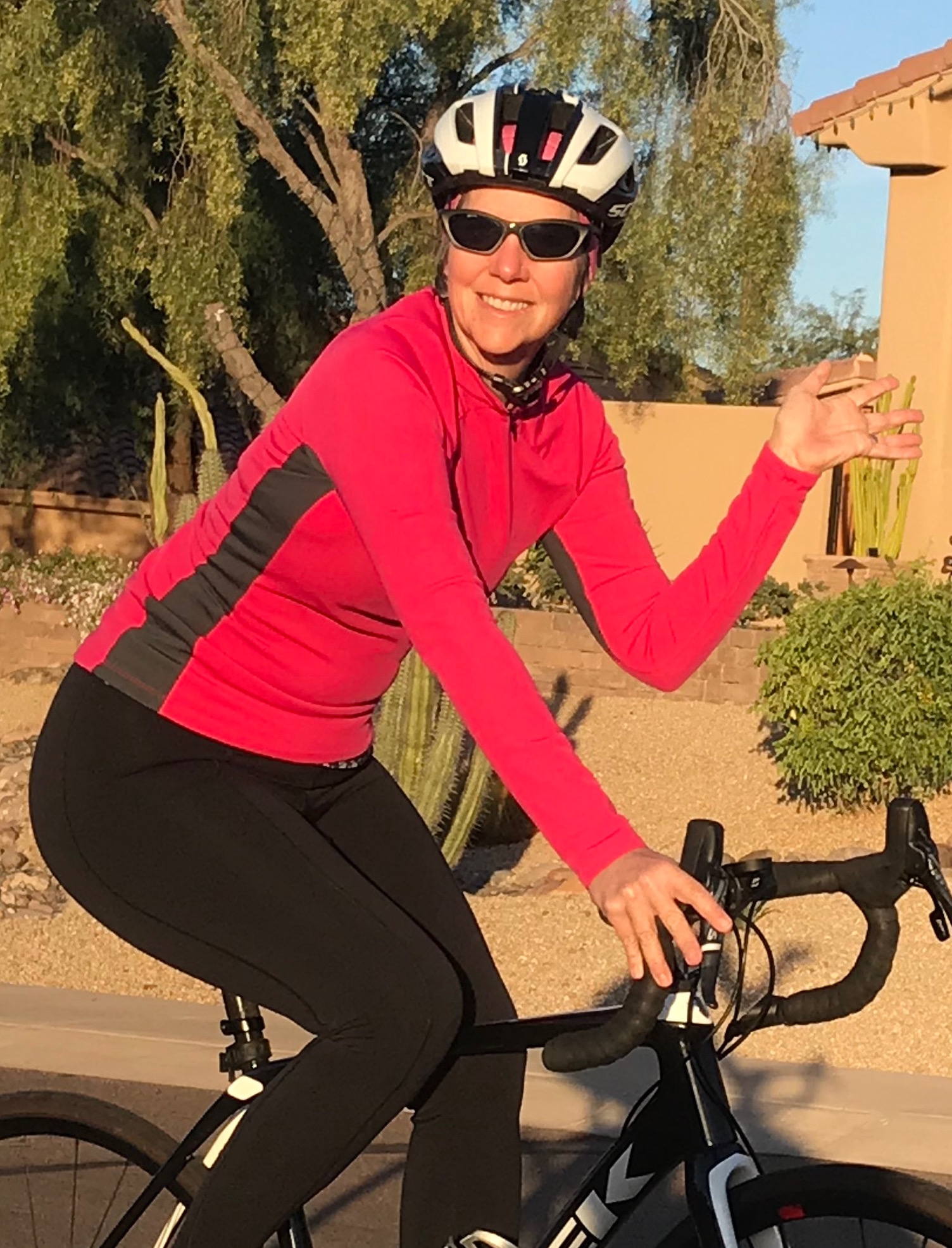 Going away party done. Lots of laughter, friends and food. Plenty of cake eaten.
My body is ready-mostly. My shoulders and neck are perpetually a little sore. Yoga helps. My man massaging them is even better but I won't have that on the road. My right knee/IT band is still talking to me. More stretching. My right hip is tight. More stretching.
My bike is ready after at least seven trips to the bike shop. Ron, the master mechanic, has dialed in the derailleur so perfectly that shifting gears is like cutting through butter. I know how to adjust the cables if they get loose. I added a hand tire pump to the frame and I'm carrying two spare tubes. I know how to change a flat. Three flats in one day on a training ride and seven or eight over the last few months provided plenty of practice. I have a laser front and rear lights that are USB rechargeable. It took three or four exchanges to find the right ones but these are awesome. New tires. New self sealing tire tubes. New chain. New disc brake pads.
My folks, my Guy and my son can all track me on my phone anytime. A few friends can track me on Strava, an activity logging app.
I have three different pairs of bike shorts, different brands with different seams. Let's not even talk about my six month battle with saddle sores-it is over. But I'm an expert if you need advice. Three neon jerseys. Neon socks. Arm warmers. Rain gear. One set of shoe covers for warmth, a different set for rain. Three jackets: windbreaker, rain and warmest.
I've packed my favorite yoga pants, one pair of jeans and my most comfortable sweater for evenings and days off. Nightly dinners will be outside around the trailer where the chef prepares them. I have a puffy jacket and light knit gloves because I hate to be cold. My guy laughed this morning, "you are certainly headed out of your comfort zone."
I have a few laundry pods, an elastic clothes line, a little mesh bag to put gloves, buffs and socks in so the laundry machines don't eat them.
The weight limit is 50 pounds, including all my bike gear, snacks and electrolytes. And I'm overweight. Not me--my butt has never been this small--the luggage. I dump the cloth yoga mat, an extra bike toolset and the pocket knife I usually carry. I'll probably dump half the other stuff a week into the ride when we pass through Phoenix so I'm only stressing this weight test thing. Who starts a trip with a test?
I dump the second ball cap. One will have to be enough. I breathe.
I can't fit the two pound bag of macadamia nuts. Shhh, don't tell. I'm going to try and sneak that into the van before the weigh-in.
I can smell the Pacific Ocean. Tomorrow morning we, the twenty or so women on this trip will dip our back tires into it, it's tradition. Tonight a banquet with strangers who will be my adventure companions.
I have accepted that things aren't going to be perfect. I'm going along for the ride.